Jakiś czas temu obudziłem sie rano i wpadł mi do głowy pomysł, żeby popływać na kajcie. To niby nic nowego, ale zima jest jaka jest i na pływanie nie było szans, ponieważ powierzchnia całej zatoki była skuta lodem. Parę dni później pojechałem z moja Ewelina do Rewy (to jest w końcu moje ulubione miejsce do pływania latem) na spacer, było chyba -10 C i wiał wiatr. Pomyślałem sobie wówczas, ze fajnie było by wyciąć przeręble i poslidowac sobie na lodzie.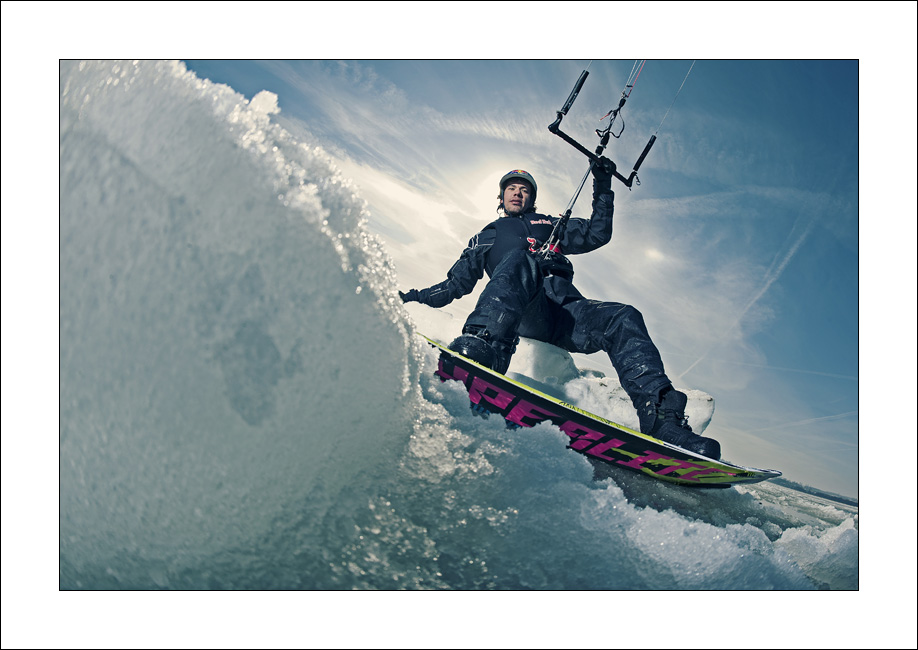 Pomysł w międzyczasie sie zmieniał tak samo jak i miejsce. W końcu w miniony weekend przyjechał Łukasz Nazdraczew, ja dzień wcześniej przy pomocy firmy Met-Lak zrobiłem przeręblę, co okazało sie mega misją ( dzięki za pomoc dla Krystiana i reszty ekipy). W sobotę mimo dobrej prognozy nic nie wiało, za to niedziela była juz zdecydowanie lepsza i juz od rana nie mogłem doczekać sie na to co będzie. Na miejscu przy dwóch przeręblach okazało sie ze wiatru wcale nie jest za dużo, a co gorsza kierunek wcale nie był taki jaki miał być... mimo wszystko udało mi sie przetestować ten projekt na własnej skórze. Wiem ze w przyszłym roku zrobię cos lepszego i dzięki tym testom, wiem juz co to będzie i jak będzie wyglądało, ale na razie to moja słodka tajemnica :)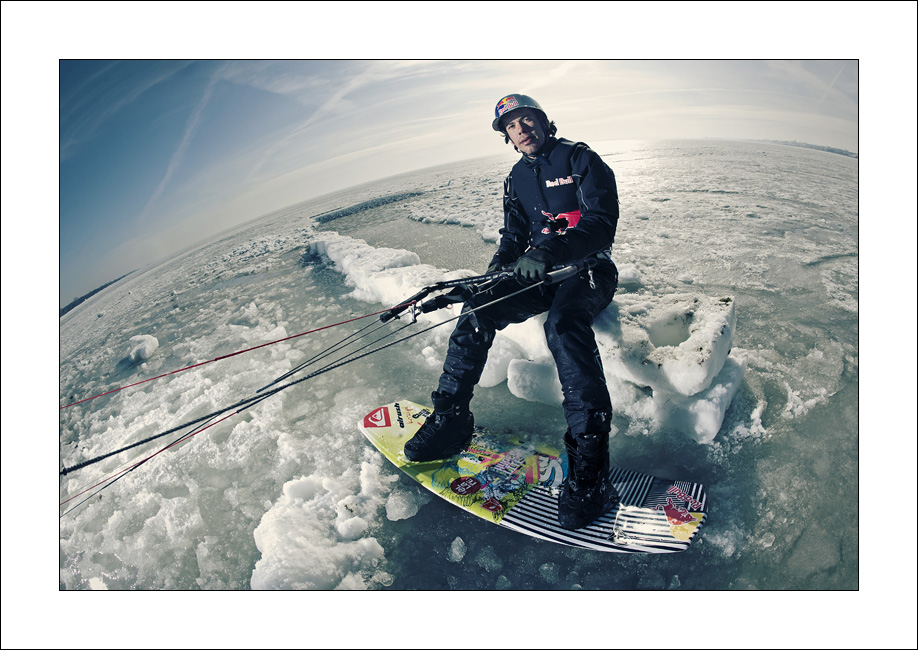 Przed próbami razem z Ewelina i Łukaszem zrobiliśmy mały boksik, ale przez kierunek wiatru jakim dysponowaliśmy, nie było najłatwiej z niego korzystać :)
Podsumowując: sesja była udana, ale mam nadzieje, ze zima tym razem odchodzi juz na dobre ;)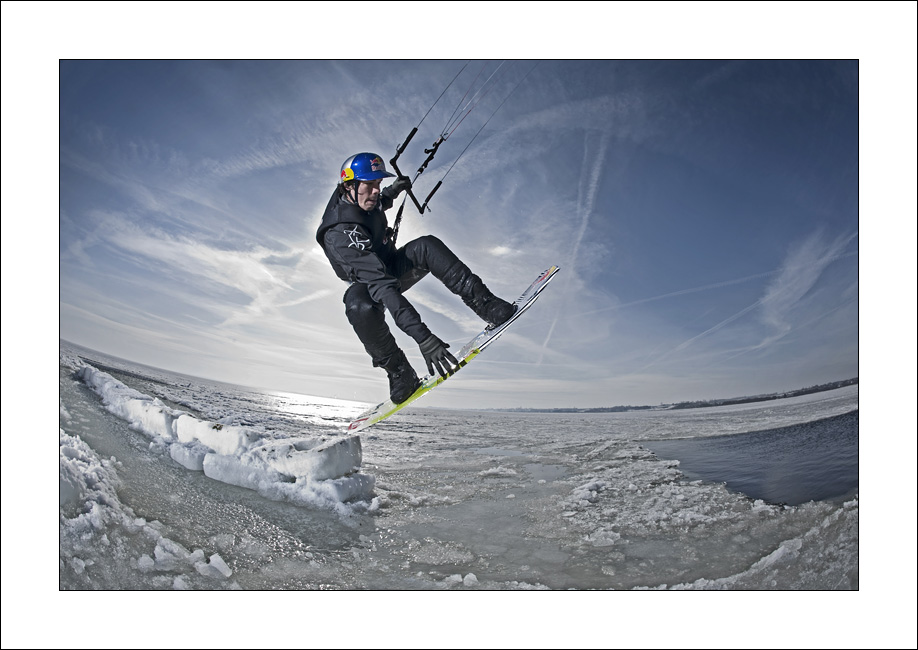 W tym roku i tak nad wyraz dużo - jak na mnie ;) - korzystałem z zimy, byłem m.in. na wyjeździe do Włoch na snowboard, gdzie katowałem przeszkody i mniejsze hopy. Również w tym roku udało nam sie zbudować boxa (tu znowu należą sie wielkie podziękowania dla firmy Met Lak), na którym zaliczyłem 3 udane sesje.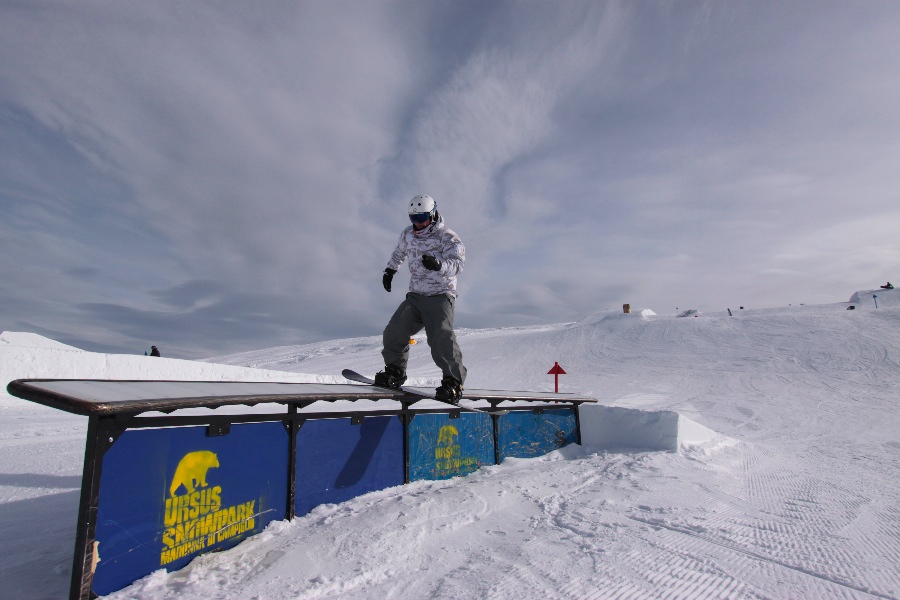 Teraz w planach mam wyjazd do Ras Surd:
Zapraszam Wszystkich chętnych na szkolenia kite dla tych którzy juz potrafią skakać a chcą sie nauczyć więcej trików, jak również nauczyć sie takich rzeczy jak trymowanie sprzętu, jak radzić sobie w sytuacjach awaryjnych, jak trenować w czasie kiedy nie pływamy. Jak również zapraszam na testy latawców Airush...

Wszystko to będzie sie działo podczas wyjazdu do Egiptu - RAS SUDR ( super miejscówka z plaska woda, lagunami i stabilnym wiatrem - co jest istotne zwłaszcza o tej porze roku)

Wyjazd odbędzie sie 17 marca na tydzień (możliwy również termin 24 marca ) informacje na stronie www.ellare.pl

Po Egipcie planuje polecieć do Turcji na Cable park również razem z www.ellare.pl
Na sezon mam juz parę pomysłów na ciekawe projekty przy wielkim wsparciu Airusha, Red Bulla i Quiksilvera ....:)
Pozdrawiam,
Maciek KOZI Kozerski
foto: Ewelina Suchomska (snow) , Łukasz Nazdraczew (ice)