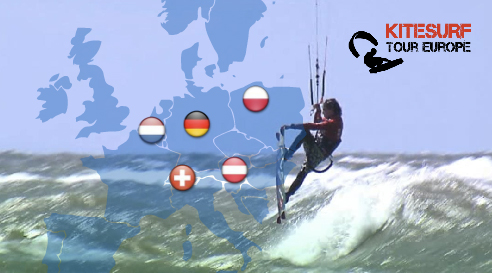 Nasz najlepszy polski zawodnik Victor Borsuk w chwili wolnego czasu postanowił napisaæ relacjê z 2 pucharów KTE (Puchar Europy), które przedstawiamy poniżej.
KTE Sylt , Niemcy
5 minut po ostanim egzaminie (który zdałem,hihi), wyruszyłem z moim przyjacielem Łukaszem Ceranem na 3 przystanek Pucharu Europy w Niemczech.Po drodze zgarnêli¶my Marka Rowińskiego i zapakowan± Kug± skierowali¶my moje piêkne 4 kółka w stronê Sylt. Na miejscu czekał na nas piêkny apartament ,zaraz w miejscu zawodów w którym mieszkali¶my w 5 osób. Wbrew pozorom było bardzo przytulnie i miło. Na miejsce dojechała jeszcze Karolina Winkowska z bratem i zrobili¶my furorê na zawodach organizowanych przez seata. Wjechali¶my dwoma białymi,obklejonymi Fordami Kuga na plażê i uwaga przybyłych była tylko i wyłacznie skupiona na naszych małych SUWach ,a nie prezentowanych seatach,haha. Organizatorzy szybciutko do nas przybiegli i kazali nam wyjechaæ z terenu zawodów. Zawody ¶wietnie zorganizowane, jedzenie dla zwodników, welcome pack w kasynie, internet na spocie, odizolowane namioty – w skrócie nasi niemieccy s±siedzi jak zwykle nie zawiedli. Niestety przez 6 dni zawodów nie było wystarczaj±cej ilo¶ci wiatru na freestyle i puszczono tylko course racingu (czyli wy¶cigi). Prawie codziennie biegałem, rozciagałem siê i tak naprawdê nie zrobiłem nic konstruktywnego oprócz rozkoszowania siê pierwszym tygodniem wakacji. Nagrody podzielono na wszystkich zawodników i na szczê¶cie wygranych nie rozdali nam w kasynie, bo prawdopodobnie cała by zniknêła. Zaraz po zakończeniu wyruszyli¶my do Holandii...ale to już inna historia... ;)
KTE Silvaplana, Szwajcaria
Zaraz po Pucharze Europy w Niemczech wyruszyłem familij± Winkowskich i Markiem Rowińskim do Holandii. Tam spedzili¶my jeden dzień w cable parku (czyli wyci±gark± do wakeboardu) w Groening. Pierwszy raz w życiu miałem okazjê siê tak przejechaæ i było super!! Przez kolejne dwa dni jechali¶my do Silvaplany w Szwajcarii pêdz±c bez wytchnienia po autostradach w Niemczech. Na miejscu zastali¶my deszcz ,zimne powietrze i resztki ¶niegu. Po zakupieniu 3 jogurtów,3 bułek i sera za 45 zł rozbili¶my namiot. Noc była bardzo mroŒna, na szczê¶ci kolejnego dnia cały dzień ¶wieciło słoneczko i zadziałała termika. Od 12 mieli¶my równiutki wiatr i lekko zafalowan± wodê. Woda jest tutaj bardzo bardzo mroŒna ,ale zarazem czysta i bardzo orzeŒwiaj±ca. Jest to bardzo miła odmiana i sprawia ,że aż chce siê żyæ! Rozegrali¶my pojedyncz± eliminacjê w której zaj±łem 5 miejsce. Niestety pomimo naprawdê dobrego heatu w którym zrobiłem 13 bardzo trudnych tricków, przegrałem z Tackiem o wej¶cie do pół finału i znowu musiałem przełkn±æ gorzk± przegran±. Do końca zawodów już nie zawiało także nie miałem szans odkuæ siê w podwójnej eliminacji. Pod koniec sierpinia ostatnio przystanek w Šwinouj¶ciu ,także zobaczymy jak siê spisze na swoim terenie.
Wyniki freestyle men:
1.Alberto Rondina
2.Mario Rodwald
3.Stefan Permien
4.Christopher Tack
5.Victor Borsuk
Serdecznie pozdrawiam Victor Borsuk (Diverse Extreme Team, Ford, AA Men, Burn, Kitepark, Choc, Naish I Dakine)