Nowy Rok rozpocz±ł siê dla mnie nowymi pomysłami na trwaj±ce już ponad rok testami desek wavowych. Scirroco , ciepły wiatr wiej±cy od południa zaskoczył i dał nadziej± na powtórkê pływania z końca zeszłego roku w Toskanii. Było podobnie. 4 dni wiatru na latawce 12 i 9 m2 ciepło, około 17 stopni i fala około 1,5 m.Potem 2 dni w Hyeres gdzie udało siê nam załapaæ na Mistral. Było niestety chłodniej. Czapki rêkawiczki. Ale i tak zno¶nie bo ¶wiecilo słońce i było 12 stopni. Na szczê¶cie Mistral wiał mizernie angażuj±c nasze 9. Gdyby siê rozpêdził zamarzliby¶my pewnie przy pompowaniu 7.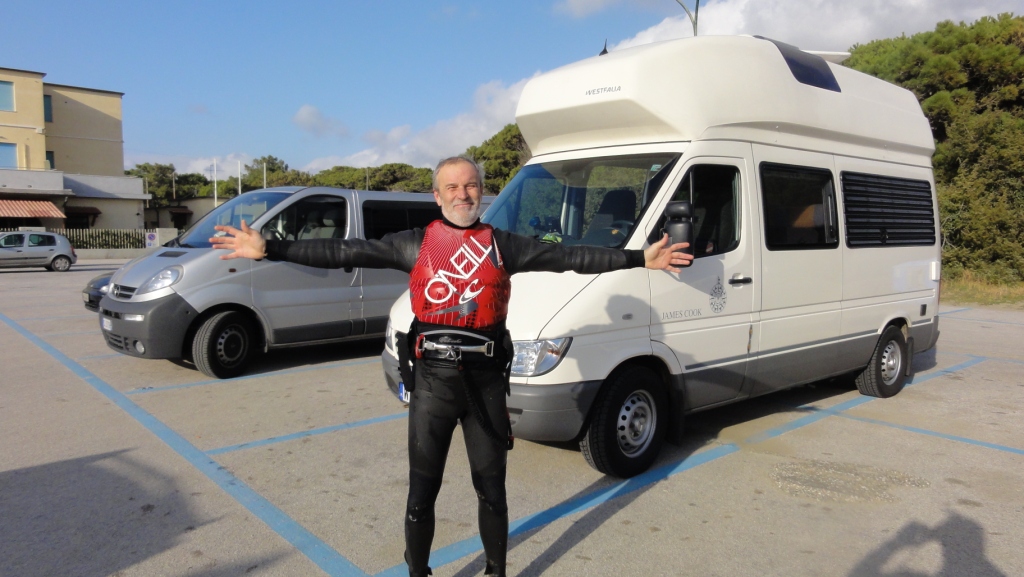 Wracaj±c do testów desek..
RRD 6,1 Pescado opisane w poprzedniej relacji spisało siê znakomicie. Deska nie zaznała spokoju, wyrywana była na zmianê przez testerów gwarantuj±c super jazdê. Ale to nie wszystko.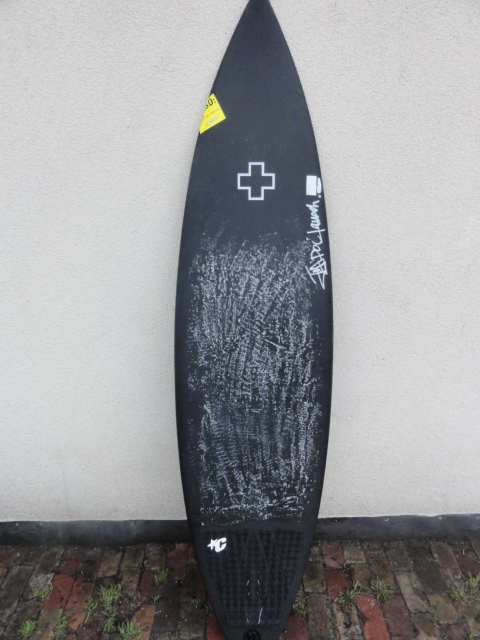 Udało mi siê zdobyæ, my¶lê, że bardzo rzadki egzemplarz Aviso 6,3 model na 2011r. To technologiczne i konstrukcyjne cudo wygrzebałem spod przeznaczonych do naprawy kitów w jednym ze sklepów.
Deska po jednym pływaniu, praktycznie bez nawet najmniejszych rys na kadłubie i statecznikach,
oblepiona jeszcze oryginalnymi naklejkami czekała na mnie wystawiona do sprzedania przez go¶cia, który podobno kupił komplet do nauki z t± wła¶nie desk± ,wpadł kitem na krzaki, wypełnił piankê......i ze strachu pozbył siê całego tego ¶mietnika za ¶mieszne pieni±dze. Temat Aviso znałem już wcze¶niej. Ale zarówno jej producent z końca ¶wiata jak i odjechana cena nie wzbudzała chêci posiadania , a raczej tylko ciekawo¶æ. Deska , konstrukcja itp. łatwo znaleŒæ z opisów w internecie.
W skrócie. Deska niezmiernie lekka ze wzglêdu na wykonanie z włókna wêglowego w cało¶ci, pusta w ¶rodku tzn bezrdzeniowa z korkiem do wyrównywania ci¶nienia , nieprawdopodobnie trwała, z ciekawie ukształtowanym dnem. W czê¶ci dna dziobowej ukształtowane co¶ w rodzaju odwróconego concave- grzbiet , przechodz±cy w czê¶ci ¶rodkowej w pojedyncze concave przechodz±ce w linii stateczników w podwójne. Duża szeroko¶æ, 48,5 cm , stateczniki burtowe
w czê¶ci wewnêtrznej wklêsłe ,a nie tradycyjnie płaskie, tylny statecznik symetryczny wyrażnie pochylony do tyłu.To tyle. Kolor oczywi¶cie wêglowy tzn metalicznie czarny z widocznymi wyrażnie siatk± użytej do wykonania tkaniny. Proces technologiczny wykonania to majstersztyk.
Polecam przeczytanie szczegółowego opisu.
Jak to pływa. Tak jak wygl±da. Na pocz±tek dziwacznie. Korki w uszy na pocz±tek to konieczno¶æ.
Odgłos wydobywaj±cy siê z trzewi tego płyn±cego pudła budzi strach. Ale po chwili po niewielkiej korekcie miejsc ustawienia stóp na pokładzie przestaje siê to zauważaæ i można my¶leæ o tym co "black mamba" potrafi. Niestety zakres testów był ograniczony , ze wzglêdu na brak silnego wiatru i wiêkszej fali. Pierwsze kilkudniowe pływanie dało mi dużo satysfakcji i rado¶ci.
Aviso ma w swojej ofercie niestandardowo wygl±daj±ce deski mniejszych rozmiarów. Może uda siê je kiedy¶ również przechwyciæ i chociaż potestowaæ. Bêdê nad tym pracował. A "black mamba" bêdzie do waszej dyspozycji na bałytckich plażach w tym sezonie.
Tekst: Jacek Daktera